Wordless Wednesday
________________________________
Check out Random Dozen at
1. What is one really fast, know-by-heart "go-to" meal to fix in a pinch?
Homemade chicken noodle soup in the crock pot. Simple, easy, cheap, and Oh so yummy!
2. What is one item you won't leave home without. (Purse and license do not count.)
cell phone or my camera! Oh chapstick too!
3. Where is one place you never tire of visiting?
Hee,hee ummmmm ChickFilA
4. Share one factoid of your family's history.
Both my parents and my in-laws had very short dating/engagement histories just like my husband and i!
5. Complete this sentence: "Once upon a time I ....
met a wonderful man. He became my husband and gave me the opportunity to be a mommy to two wonderful kiddos.
6. If you could win a one year's supply of anything, what would it be?
Spot Shot. (Seriously! We have 2 children, 2 dogs and a cat.....I go through that like its water!)
7. "One quirky thing you may not know about me is
I sweat ALOT when I am nervous!
8. You have one dollar in your pocket. What will you buy?
A small fry from Mcdonald's! Huge soft spot for those fries.....
9. "One thing that always makes me laugh is ...."
seeing my kids smile or hearing their laughter.
10. What is one thing you could do today to help yourself reach a personal goal?
Run to improve my tolerance for the triathlon I am training for....
11. What is one thing you could do today to bless someone else?
Listen. And then really pray for what they were asking for.
12. What is one thing you're looking forward to soon?
HAVING MY HANDSOME HUBBY HOME WITH ME VERY SOON!!!
________________________________________
My little man LOVES his animals (and everyone else's too.) I was lucky to catch him petting our cat Kahlua. Normally he is trying to hug her & she is doing her best to escape. Such a sweet moment to catch them nice and calm!
For more Wordful Wednesday visit
http://sevenclowncircus.com/
_____________________________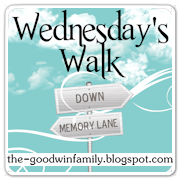 In continuing on toward our renewal of vows anniversay, I am taking it back to getting pictures with my girls before the ceremony! You can just never understand how much you need your girlfriends big and small, young and old, wise and foolish until you are looking back at all of their beauty and their love for you.