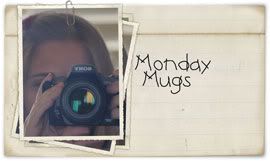 CHALK
Chalk outlines of our little cowgirl
Sidewalks & Sundaes at our church to raise awareness of the needs in children's ministry
Now I will be the first to admit that this is a hard topic. There is a fine line between letting them be men and feeling like you are being walked all over & losing your own interests. My husband most definitely is a "manly man" with a varied amount of interests so it has taken alot of learning and compromising to get us to the point that we are currently at.
Here is a snipet from Julie but it is most definitely worth reading the rest!
Why DO men hunt, yell at other people playing football, golf, or run around mountains? I think of it this way ... God put them together to contend with the world as providers, defenders, and protectors, but today our men may find their battles are mainly mental. They may contend with mortgage rates and employees, but having a place to exert man-sized strength and determination may leave them empty. The lack of physical competition and challenge leaves some feeling disappointed and downcast or ... downright NOT manly. "Men of old" had lives full of arrows and guns and building and jousting and .... all kinds of man stuff. God designed the leaders of our homes to desire masculine things. Physical goals and successes build up a man's confidence to face the world and shelter those he loves. And he thought he was just going to a football game.... ;)
Our men don't need us to "be men" with them or for them, but they need us to put a stamp of approval on their desires to be men. Here are a few ways to show your man you support his "man-type" dreams:
•listen to him share (learn the lingo and pay attention ... eye contact, ladies!)
•let him spend $ (not talking about breaking the bank here) for his challenges (tools for battle)
•lighten up about having guys over (make snacks, don't interrupt, & make lemonade instead of lemons)
•love him by letting him have time to "go" (he'll be more likely to love being home with you)
Nurturing physical and mental strength in our men is important, but it's linked to the strength of spirit and character that truly make a man great.
TOP 2 Favorite Songs
1. Praise you in this storm: Casting Crowns
2. I will be there: Steven Curtis Chapman
Now others may not find this super funny but it was to us......I am on my way to our church life group stag for a "date night." I was convinced that it was a good idea to come hang out for the evening even though Ben was still in Arizona. I arrived at the resturant & began to chatter to our friends when someone sits down beside me. Low and behold it is my husband. He flew back a day early and decided to surprise me. Was I happy? Of course I was but.....one of the first things out of my mouth was "I didn't shave my legs." followed closely by "there is greenery and flowers all over your side of the bed." The things I worry about when surprised!
September
1. Isaac turned 2 this month!
2. My parents and in-laws celebrating their anniversaries this month.
3. SCHOOL STARTED!
4. Kendall enjoying soccer.
5. Camping with great friends.
6. Starting my own home-based business.
(http://skidzwifecreations.weebly.com/)
7. Crafting & sewing.
8. Celebrating my pappy's birthday with a phone call. (Better than nothing if I can't be there in person.)
9. FALL is here!!
10. Starting back to MOPS.
1.What characteristic about yourself has either been strengthened or weakened due to your experience as a Military Spouse? (from The Albrecht Squad)
Hmmmm.....definitely my problem solving abilities. (strengthened) learning to live on my own without relying on Ben, appreciating the small things (strengthened)
2.What is your favorite vacation spot and why? (from 'Tis the Life of the Army Wife)
3.If you could have any fast-food restaurant in the food court on base/post what would you pick? (from The Only Pink in a House of Blue)
4.Where did you go on your honeymoon? (from Pennies from Heaven)
The first one (after our elopement) we traveled from Pensacola, Florida, to Oceanside, California. We saw alot of beautiful countryside!
The second one (after our renewal of vows) we went to Puerto Rico.
5.If you could have any job in the world regardless of money, degree or experience, which job would you have and why? (from Proud to Be a Navy Family and The Calm Before The Storm)
Just what I am doing! I have always wanted to be a wife, mommy, nurse, and crafter. I am seriously living my dream!