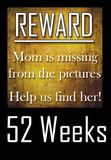 Bug and I on the first day of pre-school.
Her last year of pre-school. (I am in the fetal position as I am typing this.....)
Isaac's first dentist appointment on his 2nd birthday
He did so wonderful! Such a cooperative little boy!
With the birthday boy
Taken by photographer Kendall
Birthday cake is so yummy esp when shared with friends
Buddy.....mommy loves being in pictures with you BUT when your birthday rolls around it is time to be in them by YOURSELF! No more mommy cuddles just nice smiles for the pretty photographer!