I must apologize for getting all of these up a day late! Normally, Friday is my favorite day to blog because there are so many fun memes to do. Yesterday, I had many things on my to do plate and couldn't get to the blog. So without further ado......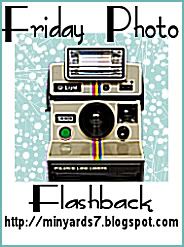 In honor of all those who lost their lives 9 years ago and those still serving our great nation
Ben and I before a September 11th tribute
Pensacola, FL
2003

1.Do you set goals for yourself during deployment? What are some of them? (from Military Mommy)
Yes. I normally write out an entire list of things that I would like to accomplish. In the past 3 deployments, I think that I completed about 25% of the lists. Life also has to go on while they are gone!
2.What would you say to someone dating a military guy or gal? (from Mothering Off the Cuff)
Don't just fall in love with the uniform. I have met many young wives that got swept up in all the "Top Gun," "An officer and a gentleman" type mentality to find themselves miserable in the relationship. Being a military wife is a HUGE job and it is an even bigger responsibility.
3.If you have children, how do you prepare them to move to a new place? (from The Random Ramblings of A Household 6)
We have never moved with the kids. We might be possibly moving next summer so we will see.
4.Name one hobby that gets you through alone time. (from My Sailor's Mistress)
Just one? Sewing, scrapbooking, photography, time with friends, walking, playing with the kids.
5.What's the one food you don't ever get tired of? (from That Army Wife Life)
Spaghetti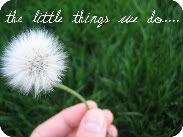 1. The strangest thing I've ever eaten is
Indian Fry Bread.
2. I wouldn't be caught dead in
fur.
3. When I am 75 I will....
hopefully be surrounded by friends, family and a lot of love .
4. If I had to be named after a place I would want to be named
Greece
. (Because I really want to go there!)
5. My name is
Jamie (after the bionic woman)
.
6. My all time favorite photo is a
picture of us in the hospital after Isaac was born.
7. If I could afford it I would
go on a month long trip to Europe.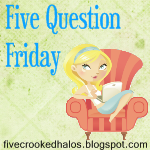 1. Do you feel guilty spending money on yourself?
Yes, unless I get a KILLER bargain.
2. How well do you know your neighbors?
I know them to wave hello and chat when we are out by the mailboxes. We are really not home a whole lot so I miss seeing them!
3. What age are you looking forward to being?
I look forward to every year equally! I must say that my 30's have been the best decade so far though!
4. Do you get excited when the mail comes? Why?
I love getting mail! Even though I am a technology junkie, there is just something about getting something through snail mail esp. when you are not expecting it!
5. What is your earliest childhood memory?
I would have to say riding on my great-grandpa's tractor. I loved sitting up on his lap, feeling the wind on my face, and looking at all the pretty scenery.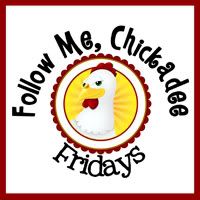 Last but not least a tribute to all the wonderful mom's out there!