Wordful Wednesday

has moved from the above to here

On Isaac's actual birthday, September 7th, the kids and I made cupcakes to share.
We had his party on the 12th with just a few friends. (I know give me the sob story of the second child.)
Isaac was really not feeling well with a double ear infection and a miserable diaper rash BUT
a little taste of frosting hit the spot!
Isaac LOVES to play and try new things. We have been to this park several times but not since he has become mobile. We went after Kendall's soccer game this past Saturday and he had a blast playing!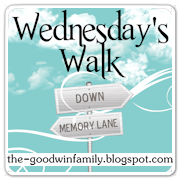 I really wanted to find the picture of Ben mowing with his Dad but I don't know where to start looking and I am plain old tired this week. (Esp. since I am mommy & daddy for the week.)
So I am flashing back to this weekend when the family was all together enjoying the cooler weather outside and some yard prep for fall.

Wordless Wednesday
Can you tell how much she ENJOYS soccer?
These shots are from the past 2 games against the Kicks & the Hurricanes.