Thanks for being patient with me y'all! Boy starting a home-based business is A LOT of work on top of my already busy schedule so I had to cut out on a lot of my blog memes.
I know that I have lost a few readers from that and I am so sorry! I am hoping after this craft fair in November that I will be back on my regular bloggin schedule!
Anyway here is something for Friday :-)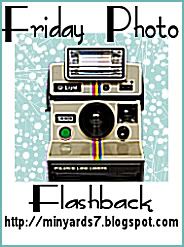 Kendall and I
Halloween 2006
She wasn't super impressed apparently.
Our last hayride with the trailer before we sold it
October 2006
Kendall's first Halloween
2006
Isaac forgive mommy because I can't find those pictures right now for you!
Halloween 2007
Halloween 2009
Isaac you are the sweetest tigger ever!
2009
Right before Halloween 2008
Not sure where our 2008 Halloween pictures went!
Milspouse Friday Fill-in at
http://wifeofasailor.com/
1.What's the nicest thing a stranger has ever done for you?
Gosh....lots of people have done nice things for me. Ummmm.....I will go with the most recent. We received 2 photo quilted blankets for our children made by many different hands so that they will have some comfort when their daddy is not with them.
2.If you are having a hard time going to sleep, what do you do to help yourself?
Get on the computer!
3.Name something that makes you wish you were a kid again.
Dressing up for Halloween!
4.What is something you never believed until you experienced it?
Love between husband and wife
5.What can't you say "no" to?
Anyone asking for help
Friday Fill-in
So...here we go!
1. While the cat's away
duh....the mice will play!
2.
Friendships are
fabuloso!
3. Children
say the craziest things
.
4.
I will do it
when I get home from work or shopping or what have you.
5. This may seem odd, but
I love to facebook
6.
Wearing childrens clothing as an adult
and that seems like a fine idea to me!
7. And as for the weekend, tonight I'm looking forward to
dinner with friends (even though it will be our last with our friend who is leaving for Afghanistan
, tomorrow my plans include
Kendall's last soccer game and an adult fall party
and Sunday, I want to
go to our neighborhood fall festival and trick or treating
!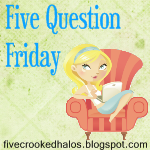 1. If you could be a fly on any wall, which would you choose?
I would say the white house but only if I am a fly with teeth so I can bite when people are being stupid!
2. Do you budget your Christmas shopping or just get it done without budgeting?
We try to stick to our budget esp since we save year round for our purchases with our Christmas club
3. What is the craziest fad diet you have ever done?
Don't hate me but I have never dieted
4. Is there a TV show that you have seen every episode/season of?
Nope
5. What one song always pulls at your heart?
Praise you in this storm: Casting Crowns
In honor of Veteran's Day, many businesses give discounts as a way to thank our American Heroes past & present for their service. Here is a list of some of those participating.
Restaurants
Applebee's Restaurant - Free dinners to veterans throughout the day.
Outback Steakhouse - Free Blooming Onion and beverage. One non-alcoholic drink or one draft Anheuser Busch beer except where prohibited by law
Golden Corral - Free buffet dinner from 5-9 p.m. on Nov. 16 to anyone who has ever served in the U.S. military
McCormick & Schmick's Complimentary Lunch or Dinner -The McCormick & Schmick's Veterans Appreciation Event on Sunday, November 7, 2010 is offered at participating restaurants to veterans defined as a person who served in the active military, naval, or air service, and who was discharged or released under conditions other than dishonorable.
Krispy Kreme - One free doughnut of any variety.
UNO Chicago Grill - Free entree or individual pizza with an entree or pizza purchase of equal or greater value.
Market Place Grill & Express - Veterans and active-duty military receive free entrees.
Masala Wok - The Northern Virginian restaurant is offering a free entree to veterans.
Hy-Vee supermarkets - The mid-western supermarket chain is offering a free breakfast to veterans.
Abuelo's Mexican Food Restaurants - All veterans and active-duty military receive a free entree.
Carolina Burgers & BBQ - In Matthews, NC is offering a free meal to all service members and veterans.
Retail
Brides Across America - Provides free wedding gowns to qualified military brides.
Lowe's & Home Depot - Extra 10% off to active-duty military members, National Guard and reserve members, retirees, honorably discharged veterans and immediate family members.
Sam's Club -Over 25,000 Hugo canes will be given away to U.S. veterans in need of mobility assistance. Membership is not required, but supplies are limited, so check with your local store.
Amazon.com - Free "Veterans Day Honor" MP3 album download. The album includes 12 songs by The Bands and Ensembles of the U.S. Armed Forces.
Cabela's Outdoor Store - Offers their employee discount to all veterans, active-duty military and reserves, law enforcement, fire and EMS personnel Nov. 11-12. Discounts vary from 5% to 50%, depending on the item.
Build-a-Bear Workshop - Members of the armed services including the Army, Navy, Marine Corps, Air Force, Coast Guard, and Reserve Officer Training Corps, will receive a 20% discount Nov. 11-15 on any one transaction at Build-A-Bear Workshop.
Dollar General - 10% discount for all veterans, active-duty military, National Guard and reserve and their immediate families.
Fashion Bug - 20% off all plus-size and misses clothing purchases with a copy of military ID or spouse's military ID.
Entertainment
National parks, forests and monuments - Admission is free to everyone on Veterans Day.
Colonial Williamsburg - Free admission Nov. 6-11 for active-duty military, guard and reservists, retirees, veterans and their dependents.
Historic Jamestown - Free admission to veterans, current Armed Forces members and their family members.
Natural Elements Spa & Salon - In Chesapeake, Virginia, will provide free services from 10 a.m. to 3 p.m. to both active duty and retired military.
Anheuser-Busch Parks Free Admission - Complimentary admission for active duty military representing all five service branches, active members of a reserve or National Guard unit, and/or up to three direct dependents. Valid for one complimentary single-day admission per person, per year.
Knott's Berry Farm Free Admission - Knott's annual tribute to our Military, past and present, starts November 1st. FREE admission for Veterans or current serving military personnel and one guest with proper I.D. presented at turnstile
Mohegan Sun Hotel Discount Rates - Enjoy special discount hotel rates on select dates from October 2010 through February 2011. On available dates you can lock in an exclusive $99.00 per night rate for a standard room, and can upgrade to a one-bedroom suite at an additional $100 per night.