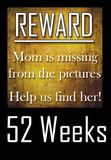 The kids and I....my own little present to myself for mother's day & military spouse appreciation day!
__________________________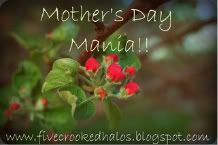 Mama M at www.fivecrookedhalos.blogspot.com/ is having Mother's day mania.
Today is Birth stories.
Kendall
Well where to begin.....Daddy was in Iraq. Since I couldn't have the one person that I wanted more than anything, I decided to make it a merry old party. Grammy, Erin R., Jess, Pam, & Lori were there when you made your grand entrance. I went to the "deployed spouses dinner" on base that Thursday, June 29th. I had worked until 3 that day & was enjoying the service at the chapel when I started to feel a little trickle. At first I thought that I was having a leaky bladder, but no my water had broke! I ate dinner (since I knew they wouldn't give me any in the hospital) & then we were off to the races. I will spare the gory details but suffice to say I had a mid-wife who didn't know what she was doing so you had a rather rough entrance into the world complete with forceps, breathing, & heart rate problems. Oh but once you were worked with a little bit...you were a force to be reckoned with! Mommy couldn't stop staring at you & really believe that you were there. Daddy stayed on the phone the entire time so he could hear everything that was going on. You started as a little fighter (Maybe strong-willed is a better word) & have been so since your birth!
Isaac
How much different your birth was than your sissy's. My water broke in pretty much the same way (with a little help from daddy pressing on pressure points.) Daddy, sissy, and I walked the streets of our neighborhood for awhile then headed to the hospital. I had the most beautiful labor with you. A wonderful midwife and a peaceful, easy labor even though you were 2 pounds heavier than your sissy. What a breeze! You were a snuggler from the get-go & have remained that way ever since then!
____________________________

Thursday Five
over at www.mannland5.com/
5 things that have made you happy, thrilled,jubilant,elated
1. Mother's day pictures with my children
2. Two mother/daughter dates on Monday and Wednesday & a mother/son date on tap for tomorrow.
3. Giving gifts to my mom & mother-in-law for mother's day.
4. Kendall getting a slot with the teacher that I wanted for next year. (Time, patience, & praying really do pay off!)
5. Feeling slightly better from whatever crud/allergies/etc. that I have had this past week!