At our renewal of vows ceremony.....May 29, 2004
For more flashbacks visit Alicia at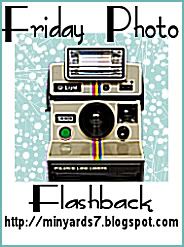 ___________________________________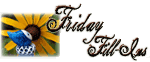 And...here we go!
1.
Pre-made anything is
-- the best food to take on a picnic.
2. Summer
is time for fun
.
3.
I adore
flip flops.
4. To love someone is
to accept them just as they are & not try to change them
.
5.
I love
a long hike
when it is cool and the kids are out doing something else
.
6. When I crave food, it's usually
too late to eat it!
7. And as for the weekend, tonight I'm looking forward to
a date night with my hubby
, tomorrow my plans include
a trip to the beach, church, and life group
and Sunday, I want to
have fun at our Memorial day picnic
!
__________________________________________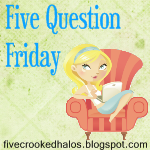 1. Is there something you've always wanted to try but just can't muster up the courage to actually do yet?
Sky-diving (Seriously) I probably won't do it until the kids are old enough to take care of themselves now because I wouldn't want to orphan them but......
2. If you had $100 handed to you in cash without your significant other knowing about it, what would you spend it on?
Photography supplies, scrapbooking materials, sewing stuff, purses, jewelry......just to name a few!
3. What was your favorite piece of playground equipment as a child?
the slide. I loved to go fast!
4. Do you prefer a sweet or hearty breakfast?
just depends on the day and the time. Probably a "hearty" breakfast would include something sweet in my world.
5. Are you a Neat Freak or a Messy Bessy?
I am a neat freak. I have a specific place for everything and like it to be kept there. I can often tell if things have been moved in my house!