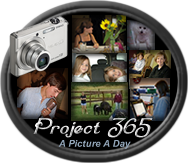 Day #57 (Sunday)
One sick mommy
Card making for Grammy & Grandma
Not thinking that your 20 month old will color himself & try to make handprints like he does at school.....
What?!
Day #58 (Monday)
2.5 mile Run for mommy
Snacktime
Goofing around
Day #59 (Tuesday)
Revamping the blog from this to what it currently is.....
Day #60 (Wednesday)
Enjoying the beauty around our house
Day #61 (Thursday)
Playtime after ladies bible study is sweet.
Day #62 (Friday)
Trying to enjoy a day that I do not wish to repeat ever again!
Day #63 (Saturday)
Garage sales
33 books for $19! (Most of them hardback)
$12 for a tv & dvd player.