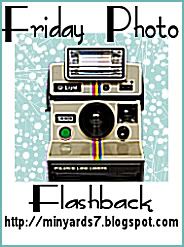 Since mother's day is approaching, I thought that I would take the time to show a few "older" pictures of my mom and I.
This picture is of my mom (far left), me, my maternal grandmother, some of my aunts, and of course my great-grammy in the wheelchair.
Of course a picture of me from 1980 (I was 3 years old) I was the one who made my mommy a mommy to begin with so.......

For more Flashbacks, visit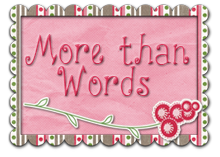 __________________________________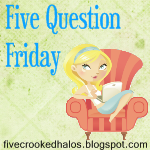 1. What is your worst memory of your siblings?

My sister and I were fighting. I slammed the door so hard that it went through the jam and got stuck. I got her to agree to let me in through my parents window so I could try to get it unstuck. (Yeah I climbed out my window onto the garage roof & crawled over to my parents window.) It was mid-summer without shoes on so my feet were frying & she stood there and laughed for quite some time before letting me in their room. (She also gave me several boob busters that made me cry!)


2. What was YOUR naughtiest childhood memory? (Must be something YOU did, no pawning it off on someone else!) I remember peeing (yeah I said peeing!) on our neighbor boy's teepee that he had built in the woods. There were 3 of us girls who were angry with something poor Billy did and that was our revenge!
3. Where do you like to go to relax?

UNINTERUPTED bubble bath, napping in my bed, a sunny slightly warm day where I can read


4. What was the last thing you won? Ha,ha don't laugh....a jug of ionic water at MOPS Earth day party last week.
5. If you could be on a game show, which would you choose?

Family Feud!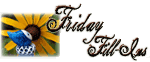 And...here we go!
1. Salsa and
chips are the bomb!
2.
You've cooked a delicious ham
and you've even got mustard.
3. By the time I get home
I am so tired that I cannot get anything done
.
4.
Preparing and eating what I have bought
is what I look forward to most when grocery shopping.
5. And I was dreaming
that I was on a tropical beach......
6.
Motherhood
...is there anything else better?!
7. And as for the weekend, tonight I'm looking forward to
game night with our fellowship group
, tomorrow my plans include
a book sale at a local school, church, & life groups
and Sunday, I want to
have a fun day with the kiddos after nursery duty at church. (Since they did actually make me a mommy so I could celebrate this blessed holiday!)