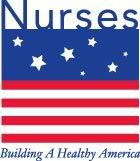 Nurses Day lands on May each year on May 6, beginning National Nurses Week, which culminates on May 12, the birth date of Florence Nightingale. Born on May 12, 1820, Nightingale is considered by many to be the founder of modern nursing.
I really miss nursing and the fulfillment it brings to serve & help others. My job now is equally fulfilling and very rewarding don't get me wrong but to see a healthy patient walking out of the hospital/clinic/etc.......always equaled pure bliss for me!
For all of my friends in the nursing profession........Happy Nurses Week!