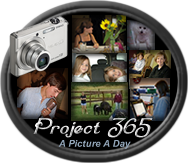 Day 50 (Sunday)
We spent the day relaxing, playing, and cleaning.
Day 51 (Monday)
School for the kiddos.
A run for me (my first in 5 weeks!)
Of course have to include some pics of the kiddos!
Why she can't be this sweet all the time is beyond me!
Day 52 (Tuesday)
MOPS Earth day celebration
Meeting with Beth for the VBS crafts that I am responsible for....
Day #53 (Wednesday)
Field Trip to Southwest Farm for strawberry picking.
Sutton and Kendall- prepicking
Midway through the field
Sharing a ladybug
These little piglets were less than a week old. They were so cute and SO afraid of all the kiddos.
This is what Isaac looked like before......
.......and after. I can't even take 2 minutes to go to the bathroom and he is in trouble!
Day #54 (Thursday)
Ladies bible study
Fun with the kiddos
Meeting with Kelly
Of course it wasn't all fun!
Day #55 (Friday)
School for Kendall
Change of command ceremony for Ben's squadron
Friday night fellowship
Kendall's version of naptime and mine did not mesh very well today!
Isaac's nap was much more what I had in mind!
Day #56 (Saturday)
Fun at Relay for life
Missing Serena's birthday for my laryngitis :-(
Welcome party for the new commanding officer of Ben's squadron