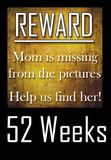 Ok so I had to take it back to April. I am slacking at being in front of the camera this month! Here I am with my friend &mentor Kara.....
_____________________________________________
Thursday Five

Today's the day where we (those of us that want to) post 5 things that have made us

Joyful

Giddy

Excited

Thankful

Jubuliant

or

Just plain ol' happy this week!

So once you do that..come back here and link up.

My Five..
1. Catching my children playing together nicely & quietly.
2. Knowing that I will have my husband's arms around me again in less than 48 hours!!
3. Cleaning out the kids closets.
4. The girls from my ladies bible study group.
5. Deciding to wait on Kendall's procedure instead of putting her through the pain of an invasive test that we are not sure that she needs yet.