Thanks Heather at
http://oswaldcuties.blogspot.com/
I have enjoyed reading Heather's blog for awhile & especially like her Monday Mugs meme! Go check her out you won't be disappointed!
The rules state that I have to share 5 things about me & then pass this on to 5 Beautiful Bloggers.
1. When I get nervous, I often stutter, sweat, talk ALOT, and make a fool out of myself.
2. I am trying very hard not to cuss at all. (This has been about a 5 year battle with potty mouth & I think it will be licked soon!)
3. I still think my husband is as sexy (yeah I said sexy!!) as the first day I met him. Shhh...don't tell him! Wouldn't want him getting a big head or anything!
4. I absolutely cannot throw things away that are sentimental to me. Even cards & such!
5. I like being a "red head." (Even if it is only an artifical enhancement!)
5 Beautiful Bloggers in no particular order :-)

1. Erin at
http://nagle5.blogspot.com
2. Yonca at
http://yoncaskitchen.blogspot.com
3. Laura at
http://laurablogsagain.blogspot.com
4. Teresa at
http://teresa-grammygirlfriend.blogspot.com
5. Marianne at
http://familyamericanstyle.blogspot.com
_______________________________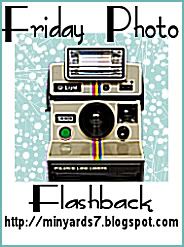 In honor of mother's day coming up right around the corner. YIKES!
My mom and I on her birthday September 7, 2000. (Now also my son's birthday!)
For more Friday Photo Flashbacks visit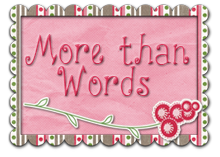 _________________________________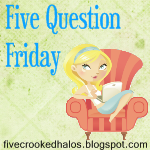 1. If you could, would you go back to high school?

Ha,ha NO! I had a great time in high school but I love adult life too much to go back!


2. If a genie appeared and granted you two wishes, what would they be? (And, no saying "more wishes".)

Ok, #1 For all of the world to repent & accept Jesus as their Savior and #2 a simple wish but for my children to know how much I love them no matter what.


3. What kids show do you secretly like?

Backyardigans & Wonder Pets :-)


4. What is your beverage of choice?

sweet tea (I have been southernized!)


5. What is something that you would change about yourself (or are working to change in yourself)?

After listening to the Beth Moore simulcast on Saturday, I am working to become an exceptional woman who is not lost in the pit of INSECURITY.


____________________________________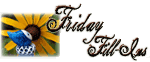 And...here we go!

1. I was

happy for May to get here because it means that I get my sweet hubby back!


2.

Isaac dumped an entire cup of water out of the tub

and I left my book

open while I cleaned it up

.
3. Why

do slow drivers think that it is all right to drive in the left hand lane?


4.

My husband

was in my thoughts today.

(Ok, ok so he's in my thoughts every day but especially with all of the things going on for his work that I am going to alone this weekend!)


5. One of my father's favorite sayings was

you're not too old to paddle

.
6.

Frustration

--I know that feeling!
7. And as for the weekend, tonight I'm looking forward to

the change of command ceremony at my husband's squadron & then friday night fellowship

, tomorrow my plans include

a visit to Relay for Life, Serena's birthday party, & then the Commanding Officer's welcome party

and Sunday, I want to

attend service at church & RELAX at home with the kids

!