Join in for 10 things to smile about!
1. A visit from my parents for Easter & 10 days later to watch the kids.
2. A trip to Yuma, Arizona, by myself to see my husband mid-detachment.
3. Reconnecting with old friends.
4. Getting my new Canon Rebel XS camera
5. A new ladies bible study started.
6. Coming to a decision on my husband's orders for his next position for the Marine Corps
7. Beautiful jewelry gift from a fun Commanding officer's wife
8. Planting some of our garden
9. Hearing my son count for the first time (19 months old!)
10. Relay for life
___________________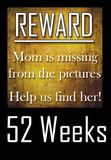 Nicole, Myself, and Amy
MOPS Natural living meeting this past Tuesday.
____________________
Angie (an awesome christian lady) from
http://audreycaroline.blogspot.com/ will be releasing her new book soon! I cannot wait to get this and start reading!