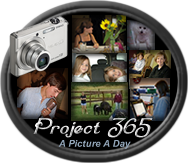 Day #22 (Sunday)- We spent a large portion of the day mowing, weeding the beds again!, and just general lawn clean-up.

Day #23 (Monday)- Today the "Bunny" came early and delivered rain boots for the kids. It was a perfect day to wear them with the storms and rain! Kendall had her Easter party for school today as well. I got my braces off today as well!!
Modeling her boots
Kendall with her BFF Sutton
Day #24 (Tuesday)
My books from Amazon have started coming in! I am so excited to start reading them!
A large portion of the day was spent doing laundry...10 loads of it to be exact.
Day #25 (Wednesday)
Today was Kendall's parent/teacher conference. I was grateful to talk with her teacher to find out a few pointers to encourage her along the way to kindergarten.
After that, Kendall and I went to Hancock Fabrics to get some fabric to make the bandana dresses that I promised her.
Day #26 (Thursday)
Our last day of "Breaking Free" ladies bible study.
Kara (our ladies ministry leader) got us this beautiful cross as a thank-you for facilitating.
Day #27 (Friday)