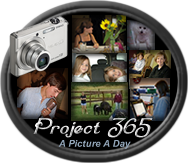 Day #43 (Sunday)
Was spent having lunch with good friends, hiking in the foothills of Yuma, Arizona, with my hubby & just relaxing in general.
This is 1/2 way up to the top!
I think that this is the only picture I haven't posted from lunch yet. This is Rene and I. We met in Jacksonville, NC, where we discovered that we were born and raised only 45 minutes from one another.
Day #44 (Monday)
I spent the large majority of the day enjoying my hubby before I had to leave to come home to NC. I also got to have lunch with my friends, Erin and Claire.
Day #45 (Tuesday)
I traveled on a red eye flight for over 12 hours to get into NC at about 0830. I was understandably exhausted after only 1.5 hours of sleep but I played with my new camera for a bit while updating my parents on the trip.
Day #46 (Wednesday)
My parents left for PA today.
The Kids had school pictures.
We built legos all afternoon!
Oh and Isaac wasn't happy not getting his own way but that is just every day!
Day #47 (Thursday)
A glorious day at ladies bible study.
A new purchase from Bed, Bath, & Beyond. (Storage and foot rests! Who can beat that?)
Day #48 (Friday)
We skipped Friday night fellowship. :-(
We had a great time celebrating Baylen's 3rd birthday!
Day #49 (Saturday)
Not only did I get to hear Beth Moore speak & spend the day with my friends....
I got to see Brodi (my friend Kelly's oldest son) get baptized during service. It never fails to bring tears to my eyes......