Friday Photo Flashback
In honor of father's day
My Dad and I 2000
I think that this was in 1997?!
High school graduation 1995
With my Father-in-law (and mother-in-law), Jim, 2004
With my Pappy (and grammy) Heider 2000
For more flashbacks visit
Alicia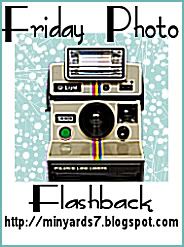 ________________________________
And...here we go!
1.
I was pushing very hard at
6:58
in the morning on September 7, 2008 to give birth to our son at 7:11 a.m
.
2. It was the reason, of course,
that I left the house
.
3.
Going out at all hours of the night
is something I no longer feel the need to do.
4. I have another errand to run, then
I am going home to collapse
.
5.
The treasure is there
...just go find it
6. What were once vices
are now just memories & another life ago
.
7. And as for the weekend, tonight I'm looking forward to
small group (if I get all of the craft supplies ready for VBS)
, tomorrow my plans include
whipping this house into shape & working on VBS
and Sunday, I want to
decorate the craft rooms at church because Monday starts VBS
!
_______________________________________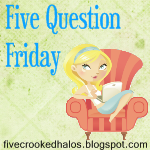 1. What is your favorite thing about summertime?


Flip flops and going to the pool


2. What is your ideal retirement location (if money didn't matter)?


Western North Carolina or maybe Tennesse. I love the mountains!


3. Do you live in the same town you grew up in?


Nope! Far from it. Such is the life of a Marine Corps wife!


4. What nervous habit did you have as a child that you kicked to the curb before becoming an adult?


I am not sure that I had one?!? Mom, Dad can you help out here?


5. What is the most embarrassing thing that happened to you while on the job?


It was during a code of one of my patients and I would just rather not go into all of that! Minus that time probably when one of my patients tried to set me up with her grandson!