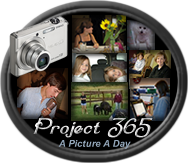 So here is our life from last week.....

Day #85 (Sunday)
Memorial Day picnic with friends & lots of play!
Day #86 (Monday)
A picnic on the floor
Snuggle/play time with daddy after bathing
Day #87 (Tuesday)
Odds and Ends including a trip to Lowe's
My first "sack" or bandana dress
Kendall loved it & it is so easy to sew!

Day #88 (Wednesday)
Back to life, back to reality......
A few random shots of the kiddos
Day #89 (Thursday)
Ladies get together at Miss Sue's with my group from this past bible study.
One of the girls makes INSANELY beautiful cards, stationery, etc
This was the gift that they gave me from her store!

Day #90 (Friday)
Mother/Father brunch with Mrs. Sharp's class.
St. Anne's Field day
Small group with our Friday Night Fellowship friends