Friday Photo Flashback
Since father's day is coming up this month, I decided to post this picture of me at 2 weeks old with my dad feeding me. 1977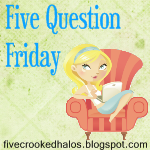 1. If you could go back to college would you change your major? Or, if you were to go to college right now...what major would you choose?
I wouldn't change a thing! I loved the experience and knowledge that I gained in getting my Nursing and Psychology degrees. (I firmly believe that I am using both of them in raising my children.....I am just not getting paid for it!)
2. What do you love most about your home?
I LOVE our big wrap around porch. I fell in love with the house as soon as I saw it!
3. What types of books do you like to read (if you like to read at all)?
I LOVE to read & I will mostly read anything. (I think that I tend to be more drawn to fiction though!)
4. What is the grossest thing you've ever eaten?
Squid!
5. If you HAD to be a character on a TV show, whom would you be?
Rachel or Monica on "friends."
________________________________________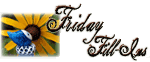 And...here we go!
1.
ANYWHERE
is my favorite place to travel to.
2. When I think about my childhood, I often remember
fun-filled, carefree days outside with friends
.
3.
A good listener
makes for a good friend.
4. The wind in the trees, the rain on my skin,
a rainbow in the sky to follow the rain
.
5.
Being in love
is so exciting!
6. My best friend knows
too many secrets, all my heartbreak, and most of my joys
.
7. And as for the weekend, tonight I'm looking forward to
small group
, tomorrow my plans include
downtime with the family, some sewing projects, church, and life-group
and Sunday, I want to
have all of my crafts done so I can present them to the VBS group
!