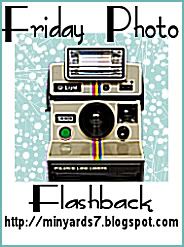 So why this picture of Ben and I from 2003?
Well besides the fact that I really like it.....I have been so sad recently to see all of the oil that is ruining Pensacola Beach, Florida. (Really all the beaches makes me sad but especially P'cola because that is where Ben & I met, made many memories, and got married.)
So praying for everyone still living there and the area surrounding. I hope that it will be returned to its previous glory as God intended it to be.
_____________________________________________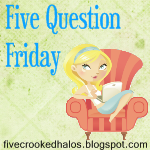 1. Do you know how to play a musical instrument?
I used to love playing the clairnet but I don't think that I could remember even how to read the music let alone play now.
2. What is your pet peeve while driving?
Slow drivers in the passing lane
people not paying any attention to what they are doing
3. Would you rather have a housekeeper or unlimited spa services?
HOUSEKEEPER!!!
4. Is there a song that you hear that will take you back to the moment, like a junior high or high school dance?
"Look Away" by Chicago
5. What song best represents your life right now?Hmm..... not really sure on that one!
_______________________________________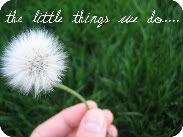 1. If I could choose my last meal it would be a buffet because I love food too much to narrow it down to just one thing! Probably a sampling of roundsteak with gravy, corn on the cob, mashed potatoes with butter, a little general tso's chicken, crab cakes, my grammy's peant butter fudge & ginger snap cookies, mint choc chip ice cream, baklava, Oh the list could go on and on and on!
2. My favorite person to share a meal with is Ben, Kendall, Isaac, my parents, my in-laws, and my sister because, I never get them to be in the same place at the same time.
3. The best meal I've ever had was a meal at Peg Leg Pete's in Pensacola with Ben. Not so much just the food (although the crab & lobster were delicious!) but knowing that Ben was going to take care of me no matter what!
4. The one food that makes me feel instantly better when I'm having a bad day is a candy bar. C'mon did you really think it was going to be anything but chocolate?
5. My absolute specialty in the kitchen is my italian dip, meatball stone soup, Aunt Shellie's trail mix, turkey vegetable chilli, and a few other odds and ends. I love to cook and try new things!
6. The city that has the best food is probably San Diego. (Even though I don't ever want to live there again!)
7. My favorite healthy snack is a nice, big, fresh orange or yogurt with granola, or Ben's Aunt Shellie's trail mix.
8. In my opinion the nationality which has the best food is Asian or Greek.
9. If I could learn to cook anything in the world (and be really good at it!) I'd choose baklava! If you know what it is, it looks like it would be very hard to make!
10. The most outrageous dessert I've ever had was hmmmm.....not really sure on that one. I guess I will go with the groom's cake at our wedding. It was kind of weird to be eating the "Aggie bon fire!"
_____________________________________________


_________________________________________