It's that time again!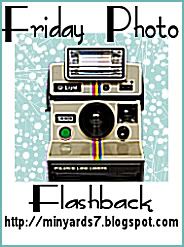 Sorry to tap you out on wedding pictures but I found these last week when I was looking at the father/daughter & mother/son dance pictures.
I am incredibly lucky to have such great parents and in-law parents. I hear so many ladies complain about their relationship with their in-laws and I am so grateful that Ben and I don't have to fight with each other about that.
Here I am with my mom......
And here I am with my mother-in-law......
For more Friday Flashbacks visit Alicia at