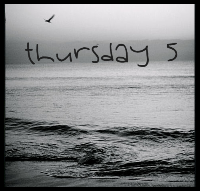 I am so happy that someone has picked this back up because I missed it!
Here are my FIVE things that have made me happy this week.....
1. Doing fun summer stuff this week: park, playdate, pool, library, & the pool again tomorrow if not the museum too!
2. Having the hubby fly over the house twice this week! We have been married for 6 and 1/2 years but I still get butterflies and excited when I see him fly.
3. Knowing that we are going to be staying put until next summer. I really wasn't feeling the December move to a new location!
4. Getting a new bookcase for our bedroom to get it more organized and cleanly!
5. Enrolling Kendall in her first sport ever (soccer) and man is she excited!