This week's questions are:
1.What is something you wished you'd learned to do earlier in life?
Pray. (Really pray not like just when you are in trouble but an everyday conversation to God pray.) I would have learned so much more about myself and been much more grounded.
2.What is your biggest pet peeve with the military?
Hmmmmm....I guess based on recent & pst events in our lives....not letting the service member come home for deaths in the family. I am not talking about your great aunt sally on your mother's side but people that you have geuninely been close to. I think that they deserve the closure that only seeing your loved one & being able to say good-bye can give.
3.What tourist attraction near you have you never seen?
Not really sure....we haven't really explored the Outer Banks at all & some of those are pretty close!
4.What are you avoiding doing right now?
Getting ready to take the kids to the pool. AGAIN!
5.Wine, beer or liquor?
A nice dessert wine or a beer every now and then.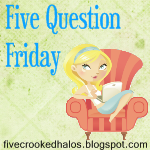 1. Are you a neat sleeper or a messy sleeper?
Neat. Very rarely are the covers distrubed unless I am having to fight the hubs for the covers!
2. Fill in the blank. I wish I was more
of a dynamic speaker
.
3. What is something that you wish you had been warned about?
CREDIT CARDS!! UGH...we would be so much better off if we hadn't had to pay for all of those!
4. What was the best thing you ever found at a garage sale/flea market?
A 2 year old double jogger in awesome condition that regularly retails for $500 for $40!
5. If you could have any meal brought to you right now, what would it be?
As long as it's not fish or liver bring over anything!!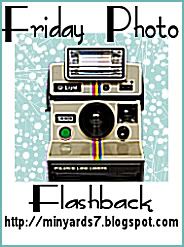 2003
Our little family (before we became a real family!)
________________________________________________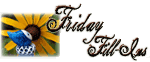 And...here we go!
1. Life is
beautiful
.
2.
My continuing education credits
keep going.
3. My last text message (or IM) ended in these three words:
C U soon love
.
4.
Seafood
is what I'm thinking about for dinner sometime soon.
5. On the 1st day of August
I was excited because my birthday is this month!
6.
Some people would describe me as
lively and energetic.
7. And as for the weekend, tonight I'm looking forward to
small group with great friends
, tomorrow my plans include
church & life group
and Sunday, I want to
enjoy my volunteer work at the church nursery desk and try not to focus on the fact that Ben has to work
!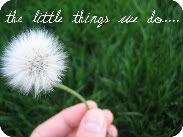 1. Today for breakfast I
haven't had anything yet. But I am thinking maybe oatmeal this morning. Ben has me craving it since he told the kids that if they didn't eat their dinner last night that is all that they would be having!
2. My go to/never fail recipe
a really simple corned beef brisket in the crock pot. Easy and yummy!
3. Something I eat that other people think is weird is
I don't think that I eat anything super weird but Benny thinks that I eat things strangely. I eat certain foods first, I don't like to mix my food, certain things can't touch on the plate, etc.....
4. My worst cooking disaster ever was when I
made a pizza for us in California. I did really great adding all the ingredients that we like but put WAY TOO MUCH garlic on it. Neither one of us could really choke it down!
5. If I could only eat one flavor of ice cream the rest of my life it would be
chocolate with peanut butter. Yum!
6. One food I hate and avoid at all costs is
fish. Just really can't stand it!
7. What is your favorite meal? Breakfast, lunch, or dinner?
Dinner especially if we have a date night!