A long marriage is two people trying to dance a duet and two solos at the same time.
~Anne Taylor Fleming
1. If you could be a fugitive from the law for whatever reason, what would your crime be?
A line from one of my favorite upbeat country songs......"Having too much fun."
2. How long do you think you will be a military family?
Minimum another 7 but that will put us at 16 so we will continue onward to 20 if God is so willing.
3. What's your favorite recipe?
Hmmmm......meatball stone soup, earthquake cake, italian dip, and a few others. Great now I am hungry!
4. What would you want your last five words to be when you leave this life?
Life was absolutely, stunningly, amazing.
5. Where do you hope to retire?
Probably western NC near Ashville or into Tennesse. Still up for debate!
And...here we go!
1. Laughter
is the medicine that I desperately need right now
.
2.
See you Saturday
are the three words that started off the last email I sent.
3. What I'm most looking forward to today is
having Ben officially on vacation
.
4.
A r
eally good friend
puts a smile on my face.
5. Where in the world
is my faith.......
6.
Ice cream,
just what I needed!
7. And as for the weekend, tonight I'm looking forward to
the children's sidewalk art and ice cream social
, tomorrow my plans include
packing, Cole's birthday party, church, & life group
and Sunday, I want to
leave for our Tennesse vacation
!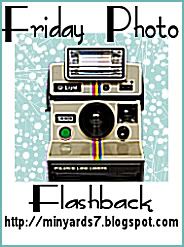 Before Daddy left for his third deployment in Iraq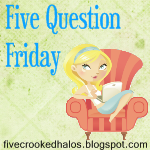 1. Do you have any nicknames and if so how did it come about?
Yes I do. Jamers, Buns, Julierra, Babe, Little J, and of course my favorite Mom, mommy, momma.
2. What is your birth order amongst your siblings?
OLDEST
3. In a movie of your life, who would play your significant other?
Hmmmm.....MckDreamy
4. What is currently your favorite song?
Praise you in this storm: Casting Crowns
5. Are you saving your money for anything right now? Big or small purchase?
Yes, I am. Pretty large purchase.....printing the past few years of the blog into book. It's more expensive than I thought.