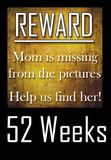 20 more weeks to go. (We won't mention that it should be much less than that but I have been a slacker at getting this up every Thursday!)
So I went to get my hair highlighted & cut on Tuesday. I normally have to rush out to get the kids but since they are out of school now, I was able to stay and let my hairdresser, Katie, straighten my hair. It is kind of crazy how different I look & feel :-) Not permanent thank goodness since Kendall cried when she saw me and said, "I miss your curlies momma!"

____________________________________________


Wanna play..all you have to do is post 5 things that have made you..

1. I was so very Happy to know that this week we would be able to hang out at the house & enjoy being "lazy" for the week. (After going non-stop for the past 3 to 4 weeks)
2. I was Giddy with excitement to see my hair straightened for the first time ever!
3. I was Joyful to celebrate my daughter's 4th birthday this week.
4. I am Excited that next week we will be traveling to PA to see family and friends. AND that our plans are firming up for our trip to TN to see my in-laws in August.
5. I was so Appreciative of all the help that my hubby & the wonderful volunteers gave for VBS last week!
_________________________________

Ten Things to Smile About for June
Kendall's 4th birthday

My newest niece Lily

A successful VBS week

A wonderful trip to Highlands, NC

Having Benny home with us all month

Lots of rain (we have been under some bad drought conditions here!)

Pool and beach days

Lazy days with the kids & friends

Being able to sew a few projects

School out for summer!!