Friday Photo Flashback
February 2006
Right before Ben left on his second deployment to Iraq & my barely there baby bump of our first born.
For more flashbacks visit
Alicia at


This week's questions are:

1.Tell us about your dream job… one that you could do regardless of pay. Regardless of pay, I have had my dream job. I love working with oncology patients. Sound morbid? Most people think that it is but it restores my mind about humanity. My dream job was working one day a week so I could be home with the kids and still do nursing. I am sad that I can't do that anymore!
2.What is your most prized material possession (kids and pets don't count!)?A toss-up between my engagment & wedding bands and my new canon camera. I have happy memories every time I catch sight of my rings on my finger AND I love recording our families history with the camera.
3.What has been your favorite duty station and why?Hmmm.....a toss-up between Jacksonville, NC, and Pensacola, FL. Both for a wide variety of reasons. It was definitely not Camp Pendleton!
4.What is your least favorite household chore?The litterbox, emptying the dishwasher, pooper-scooping the backyard, weeding the many planter boxes, Oh wait was it supposed to be only ONE?!?
5.If you could give one piece of advice to a teenager today (not specifically a MilTeen), what would it be?
Make the most of your youth (Seriously!) Don't wait until you are old COUGH ok maybe middle-age.
_________________________________________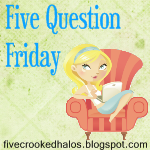 1. What is one thing you miss the most about childhood?
Carefree days with no responsibility!
2. Are you still friends with your friends from high school?
Some of them thanks to Facebook!
3. Is there a catch phrase, cliche, or word that just drives you bonkers every time you hear it?
"This too shall pass." (Mostly while I am in the midst of a crisis while Ben is gone somewhere....seriously that is all you have? I just want you to listen to me!)
4. What is one thing that you think symbolizes America...besides "Old Glory"?
Eagle
Bumper stickers if you are in Jacksonville (just saying!)
5. What are your 4th of July weekend plans? Our normal weekend plans & a get together at a friends house for the 4th!
________________________________________________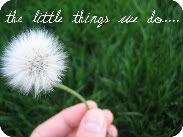 1. This weekend for The 4th of July I will be going to JT & Kelly's for a little bit.
2. Fireworks are are beautiful!
3. Nothing says summer like the happy screams of my kiddos and splashes from the pool.
4. My favorite summer memory is spending ALL summer at the pool babysitting for one of my nursing professors. Seriously! Pool pass paid! Paid to watch 2 sweet boys in the sun! Who could beat that?
5. My favorite thing about sumer is lazy days with the kids that aren't over-scheduled with "stuff."
6. Summer in a word is WONDERFUL!
7. If I could choose to have summer or winter year round I'd pick hmmm....that's really tough. I guess I would probably say winter. You can always add layers but really cannot take them off!
_________________________________________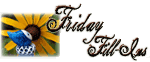 And...here we go!

1. When it's quiet I am normally looking for the kids to see what has gone wrong in the house!
2. My baby girl turned 4 years old in what seems like a month of time.
3. My heart is wrapped up in loving my hubby, kids, family, & friends.
4. I get to go home to Pennsylvania in July.
5. In the town where I was born, there is a small town love.
6. Integrity is something I really love about my significant other / friend.
7. And as for the weekend, tonight I'm looking forward to small group with awesome friends, tomorrow my plans include church in the evening and Sunday, I want to have a great picnic at Kel's!