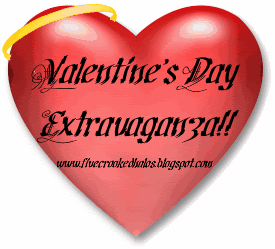 Head on over for more on Valentine's Day Extravanganza week!
Biggest mess-up?!? I really can't remember any! So either I have the perfect husband or my memory is VERY faulty! Just kidding babe! The only thing that stands out in memory was probably my mess up.
We had been dating for about 2.5 to 3 months when we went to Texas A&M for Ben's reunion. I knew NOTHING about A&M or all of the traditions that they have there. To say that it was overwhelming would be an understatement! It was in late October so the things that I packed were a little bit more for colder weather. Who knew that Texas could be in the 80-90 degree weather range at this point? I knew that some of these friends met a lot to Ben so I was dressed to impress (& also to roast to death!) I had a long sleeve top, jeans, knee high boots, you name it! I was really having a good time seeing the Corps of Cadets and walking around campus BUT I was sooooooooo hot!
Ben took me to the "Century Tree." It is a very beautiful tree don't get me wrong but I didn't know the significance of it. (A lot of girls get proposed to under that tree!) If I had known the tradition, it might have been more helpful at what was about to come next!
Ben kept rubbing my shoulders and talking about a lot of nonsense. (he tends to do that when he is nervous if you read our engagement story!) I finally had to tell him
"Ben I am so hot can you please stop hugging me?!" I could tell by the expression on his face that he was very hurt.
"Never mind," he said.
"what?" I muttered feeling super guilty for hurting his feelings.
He said, "I just wanted to tell you that I love you." (This was the first time he had ever said that!) SQUEAL! Of course I told him that I loved him back. AND I made him bring me back the next day for a do over. (Concindentally, it was freezing in jeans and a sweatshirt that day! Dang Texas weather!)
Here's Ben in the Century Tree....I wish that I could find the larger picture of it where you can see it's full beauty!
Here I am in what we purchased at the store so I wasn't roasting for the football game the day that Ben said I love you. All Aggie'd out!