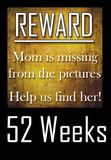 During my in-laws visit, we went to my hubby's simulator. It was so much fun to be able to "fly" around with him. I even got to shoot some stuff up! I think that I am most comfortable with him at the "wheel" since I turned us over several times which is not so good in a helicopter!
For more fun check out Carin at
http://wyomingbarnetts.blogspot.com/
I think that this is a Thursday post but who knows if I am going to make it to the computer tomorrow or not?!?