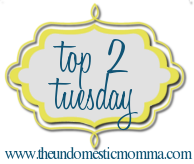 Top TWO things you've learned about friendship
#1- There are friends and there are friendship aquaintances. Both serve their purpose in your life but count yourself lucky to have the "friends" in your life that are there no matter what the time or circumstances. Those that take care of you in good times and bad.
#2- Friendships (or aquaintances) come and go for a reason. What was good for a season of your life is not always what is to be for the rest of your life. I look at it as God's way of steering us just right where we need to be at that given time.
#3- (Bonus) I have learned that there are certain people that will always be there no matter how much time has gone between the last time that you have talked or seen each other. You seem to be able to pick right up where you left off.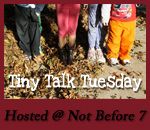 The kids say so many funny things that it is often hard to keep track of all the little nuggets that they impart on us.
Kendall has come up with some crazy sayings & the most recent seems to be about her daddy...how fitting since today is his birthday!
His name is apparently now "stinky Daddy." She adds stinky in front of his name more times than I could count the past few weeks!
Also, in a recent conversation about babies, she asked....."Just when is daddy (no stinky this time) going to put another baby in your belly."
Me: Well honey, that is all in God's time.
Kendall: Can I pray to God & ask him for a baby?
Me: Yes babe you can.
Kendall: Dear God, please tell daddy to hurry & put a baby in my mommy's tummy.